Flower Essences

I use a range of Flower essences from Australian Bush Flower, Bach, Bailey, Indigo and Alaskan flower essences. They all have their role to play in bringing about healing on a mental, emotional, spiritual and physical level.
Flower essences have a very long history spanning many cultures. From as early as the Egyptians, Malayan, Aboriginies and African cultures used flowers by sometimes eating the whole flower, thus gaining nutritional value and also the dew would also have healing properties. In the sixteenth century the great healer and mystic Paracelsus collected the dew off the flowers to gain its healing powers to treat his patients emotional imbalances. All flower essences contain an "imprint" of the plants from which they are made. So all these beautiful flower essences act as catalysts for positive change.
---
Tissue Salts
There are 12 tissue salts (or mineral salts). These tissue salts are absolutely harmless; they are not drugs in any sense of the word.They were discovered by Dr.Schuessler in the 1800's. He discovered that t
hese tissue or mineral salts have a vital role to play at a very fundamental level (muscles, bone, blood cells etc). They are active workers which
utilize
the organic substances in building the millions of cells of which the body is composed. If you are deficient in any of these tissue salts then your body will be at ill ease and disease will follow. I may use these tissue salts as a support in bringing balance and well being to your body, as well as homeopathic remedies and flower essences.
---
Herbal Tinctures

I use herbal tinctures as organ support. These herbal tinctures are made from plants and still have an element/food/nutrition left to help nourish the body. So if for instance your liver is overworked I might use Carduus marianus, which is excellent for liver support. I only use these for a short time,as usually that is all the body needs to get the particular organ working to its optimum again.
I do sell herbal tinctures. Here is a list of the tinctures I sell, to buy them please phone me on 07891 641 386. They are £5.00 per 30ml plus P&P.



Agnus Castus.
This is a great herbal tonic for the sexual organs and hormones. Low sexual vitality with corresponding mental depression and loss of nervous energy. Use in conjunction with Lachesis to enhance their effectiveness.


Alfalfa.
This tincture favourably influences nutrition, evidence shows that it "tones up" the appetite and digestion. Acts as a fat producer corrects tissue waste. Mental and physical vigour returns with gain in weight. Excellent for Emaciation, anorexia and appetite loss. Increases quantity and quality of milk in nursing mothers. It induces mental exhilaration of buoyancy, i.e., a general feeling of well being; clear and bright, so that all blues are dissipated.

Avena Sativa.
This has an affinity for the central nervous system and brain. Also a male sexual tonic.
No1 remedy for Insomnia, nervous exhaustion, brain fag and addiction withdrawal. Children who are nervous and weak.

Berberis Vulgaris.
Affinity to the urinary tract, bladder, kidney, liver and joints. No1 for renal support, kidney or gallstones, gout, rheumatic tendencies, biliousness. Urine with thick mucous and bright red, mealy sediment. Bubbling, sore sensation on kidneys. Pain in bladder region. Pain in thighs and loin on urinating. Frequent urination; urethra burns when not urinating.

Borage.
Borage stimulates the adrenal glands to produce adrenalin. It is mildly sedative and an anti-depressant.

Calendula.
Hot calendula lotions applied after delivery of a baby gives great comfort and healing to the mother. Also good for any injury where the skin is broken and parts that will not heal ulcers etc. Excellent haemostatic for tooth extractions and gum surgery. An Antiseptic. Soothes eczema and rashes where the skin has been scratched raw. Good as a hand cream for gardeners and for sunburn.

Carduus Marianus.
Affinity to the liver and portal system (poor circulation), spleen and kidneys. No 1 for cirrhosis of the liver, abuse of alcohol, jaundice, and liver weakness resulting in unrefreshed after sleep, varicose veins & ulcers, haemorrhoids. Swelling of gallbladder with painful tenderness.

Chelidonium.
A liver remedy, covering many of the direct reflex symptoms of diseased conditions of that organ. The chief "keynote" for its employment is a continued, bruised, aching pain at the inferior angle of the right scapula. Chel. acts on spleen and kidneys as well as the liver. This tincture should only be used for a maximum period of 3 months as it becomes toxic to the body.

Cimicifuga (Black Cohosh)
This is a great menopausal remedy, used with Pulsatilla to enhance its effectiveness.

Crataegus.
This has an affinity to the heart (is a heart TONIC, it acts on the muscle of the heart), arteries, and the arterial circulation, heart failure or weakness, irregularity of the heart, and high blood pressure. It is believed to help dissolve deposits in the arteries. Good for arteriosclerosis. Said to have a solvent power upon crustaceous and calcareous deposits in arteries. Pain in the region of the heart & under the left clavicle.

Discorea (Wild Yam)
Another good hormonal tincture, used with Sepia to enhance their effectiveness.

Echinacea.
Affinity for blood and immune system. Strengthens the immune system. Good for blood toxicity/poisoning, frequent infections, boils carbuncles, bedsores and ulcers.

Euphrasia.
Affinity for the eyes. A few drops put in water to bathe the eyes for someone with conjunctivitis. It has also been used for the effective use of corneal opacities removal.

Ginkgo Biloba.
This is a famous brain tonic that improves the cerebral blood flow. Particularly good for memory, senility and mental dullness.

Hypericum.
This is a brilliant tincture when added to water to bathe cuts and grazes. Brilliant if you have small children. Prevents tetanus, and is great for the nerve endings. Good for first and second degree burns with blistering. Soak gauze in Hypericum and keep moist do not remove until pain has ceased. Add Calendula to this tincture and you have a great healing combination.

Liquorice.
Soothes the digestive tract, good for gastric ulcers. It's also an anti-inflammatory, anti-arthritic, tonic stimulant for adrenal cortex, hypoglycaemic and laxative.

Lobelia.
An excellent tincture for respiratory complaints, in particular asthma.

Phytolacca.
This tincture is very good for the glands especially breasts and tonsils. For mothers who are breast-feeding and suffer with sore nipples this is an excellent soother. This is also good for weight loss that is not due to water retention and the excess weight is on the upper body (tummy up).

Quercus Robur.
This has an affinity to the spleen. Takes away craving for alcoholics. It is also the "exhausted workhorse" remedy. It dry's out dampness in the body and also works on the adrenals.

Solidago.
Excellent for defective function of the kidneys. It is very useful for chronic nephritis and any blockages within the kidneys. Corrects and re-energise the kidneys. The "Youth elixir" says Myriam Shivadikar.

Stellaria.
Chickweed (its common name), good for chronic rheumatism. Also good for soothing the irritation of eczema; put drops in the bath or a few drops in a bowl and bathe the eczema with cotton wool. It is also useful in the treatment of Psoriasis.
Thuja.
Neat Thuja tincture can be applied twice daily, for up to 10 days, in the treatment of warts and verrucas.

Urtica Urens.
Excellent for first degree burns, bee/wasp stings and Urticaria-like eruptions. Add a few drops to water and bathe accordingly. Antidotes ill effects of eating shell fish.

Valerian.
This is one of the most popular herbal sedatives, used for anxiety and insomnia. It also reduces blood pressure.


Tel: 07891 641 386


---
Powered by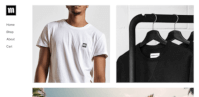 Create your own unique website with customizable templates.