Hopi ear candles
A 'candle' (which is made of cotton, pure beeswax, honey extract and traditional herbs; camomile and sage, and essential oils) is placed a short way into the ear.
It is lit and burns down to a marker on the candle.
While it is burning it creates a light suction (Chimney effect).
The warm air and suction helps to soften and draw out excess wax, whilst the movement of the flame creates a vibration of the air in the ear, generating a massage-like effect on the ear drum.
This is a pleasant feeling of warmth and produces a balance of pressure in the ears, forehead and sinuses.
It is a soothing therapy and helpful in relieving such symptoms as:
earache
headache
stress
sinus problems
blocked nose
Charges:
£25 45 minutes
Sometimes it is a good idea to book for several appointments to see more lasting effects. if this is the case then I offer a discount:
Book for 3 sessions and pay only £60
---
Powered by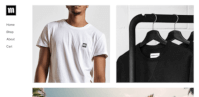 Create your own unique website with customizable templates.